Welcome to neotacular |
Forums
Interested in Helping?
Are you interested in helping other neopians and neotacular users out? If so you should sign up to be one of our live help staff, you can apply here!




Count Von Roo is awake! Click here to play Deadly Dice.
Colorize: The Basics
In this tutorial, I will teach you how to colorize an image. Colorize means to convert the whole image (or selected parts of an image) into a color of your choice.
Firstly, you need to choose an image and open it in Paint Shop Pro.
To colorize the image, go to
Adjust > Hue and Saturation > Colorize
like I did here:
The before and after:
(
Click the images to view full-size
)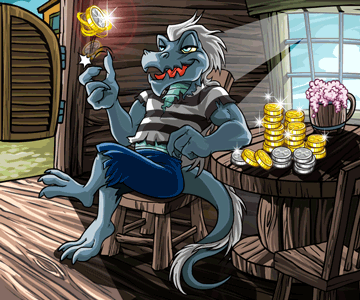 Before | After
And there you have it! You have successfully colorized an image.
- Tutorial made by Katy, using Paint Shop Pro 8.
Spot any errors in the above tutorial?
Tell us!
« Main List
Printer Friendly Version