Welcome to neotacular |
Forums
Help Us Out!
Did you know that you can help out Neotacular in many ways? We have a suggestion forum for you to post ways for us to make the site better, a submission form to submit game guides, graphics or anything, and "vote for us" links to topsites in the right column! We appreciate your support!
Images into Shapes
Want to turn some image of yours into an arrow, a heart, an X, a bubble, or even a turte? It's not hard, really.
First, open up your image.
Press U to get the shape tool; and select custom shape tool or whatever else you want.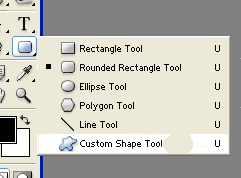 Make sure "Paths" is selected: It's a dotted square with a pen in the middle. Where the bone (or whatever shape is currently selected) is, click, and choose a shape you want. I chose a pretty border.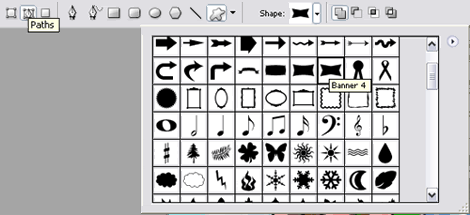 On the image that you want to turn into a shape, draw the shape with the custom shape tool or whatever you selected; you can also pick the pen tool (making sure paths is selected), and draw your own custom shape.
Once there's a black outline identifying where the shape is, select the pen tool (or press P), right click inside the shape, and select "Make Selection."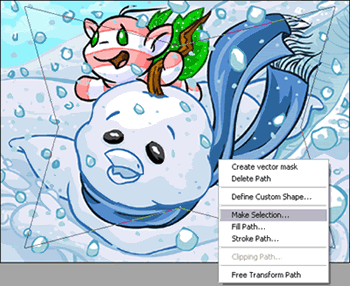 The feather radius is how blurry you want the edges to be. If you want it to be smooth but sharp, make it 0. Make sure anti-alias is checked, and so is New Selection.
Click OK.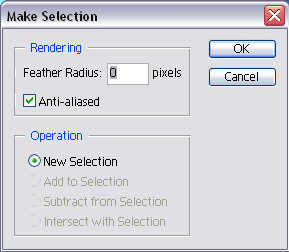 CTRL+Shift+I to inverse the image.
Right click-> cut, or press Delete.
CTRL+D to deselect the image.
Add a border, brush or two, some text, and there you go. =)
My final result:



« Main List


Printer Friendly Version