Welcome to neotacular |
Forums
Help Us Out!
Did you know that you can help out Neotacular in many ways? We have a suggestion forum for you to post ways for us to make the site better, a submission form to submit game guides, graphics or anything, and "vote for us" links to topsites in the right column! We appreciate your support!
First visit the
restive tomb
There is a VERY small area near the bottom left corner that you need to click. The easiest way to get to it is by clicking on the little half-sun, half-moon thing at the top of the tomb, hitting the "tab" key three times, then pressing enter.
You then get a view of Altador, showing the sun shining through the hall of heroes: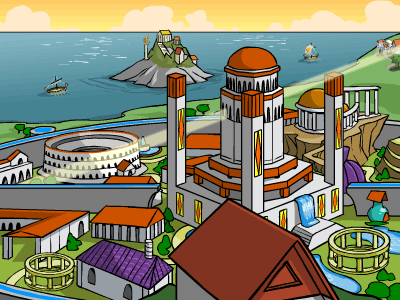 Now travel on to the hall of heroes and click on sasha the dancer, she's at the top left, or just
click here
.
While you're looking at her, you'll notice the window is now a link, click it.
Click on any of the sun spots (highlighted in red):
, and VOILA! Another constellation!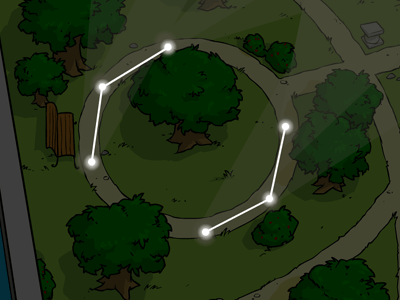 This one is the first to rise: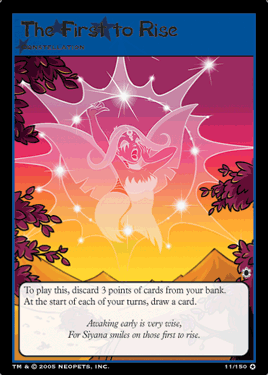 Go back to the archivist and he'll tell you
The archivist says, "A pattern of sunlight on the road... The sun itself conspires to bring us wisdom, it seems. All these clues... perhaps I should start keeping a list of these clues, for easy reference. While I do that, it's off to the observatory with you. Find that constellation!"
Click here
to get your star coordinates, and copy and paste them into the star mapper,
located here
.
If you're lazy, you can
click here
and it will give you the actual coordinates of all the constellations!
In any case, you then need to head on over to the
observatory telescope
And draw out the constellation.
Click here to see it
Head back to the archives, then the astronomy club.
At the archives you get new pages in the book, and a new link containing all the clues that you've collected so far
At the club you get an astronomy club badge:

Click here for the book on neotacular.
Printer Friendly Version